wiring diagram for ac servo drive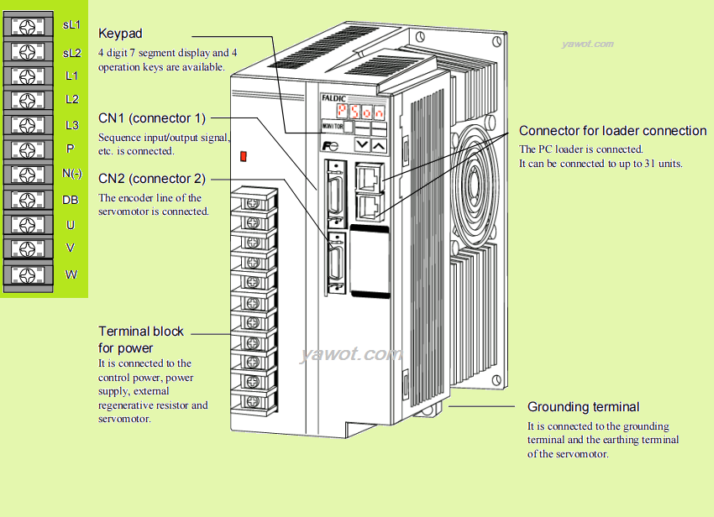 Before starting wiring and installation first of first carefully read the user manual is given by the product. As per the user manual connect drives to the power supply if a single-phase drive then connects only the L1 and L2 line and neutral. if the drive is three-phase then connect L1, L2, L3 three-phase and one neutral also.
Motor connections : The motor connects with the terminal U, V, W.
CN-1 CONNECTOR : CN-1 Connection is sequential inputs outputs connection comes with plc and hardware button sensor etc.

CN-2 CONNECTOR: CN-2 CONNECTOR connect to the encoder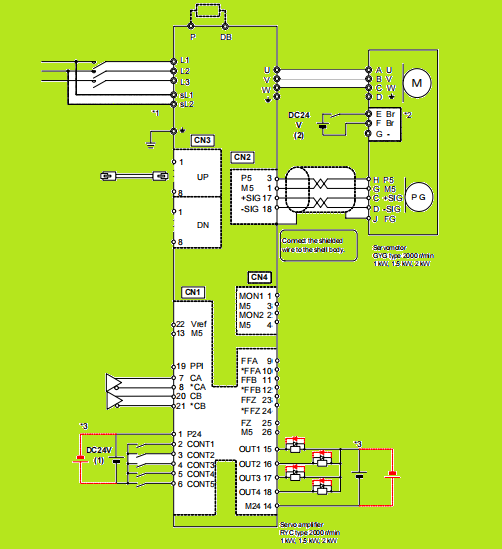 Parameter settings
1876
0
0
cookie-check
Fuji Faldic Ac servo drive Parameter setup and installation